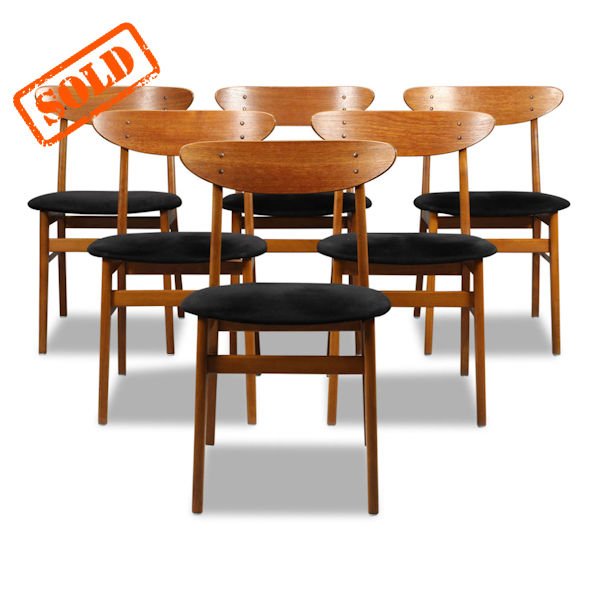 Vintage Teak Farstrup Model 210 Dining Chairs
Set of six vintage Danish design dining chairs model 210 designed and manufactured by Farstrup. These teak chairs feature a characteristic functional mid-century design, solid birch frames, teak plywood backrests, and new black suede-like upholstery and new foam. A popular design that fits right into your modern or vintage interior.
Designer: Farstrup
Manufacturer: Farstrup/Denmark
Materials: Teak, birch
Design period: 1960s
Dimensions: 79 cm height/ 45 cm seat height/ 47 cm width/ 47 cm depth
Condition: In good vintage condition, only some minor signs of age.
Reupholster this set in one of the quality fabrics in our collection.
Select your upholstery here: Choose your upholstery If you choose a different upholstery, we kindly request you to contact us by sending an email to info@vintagevibes.nl
Please include the article number of the sofa and the name and number of the upholstery of your choice.
Additional price for new upholstery for this sofa/chair:  € 195,-
Article number: 018802