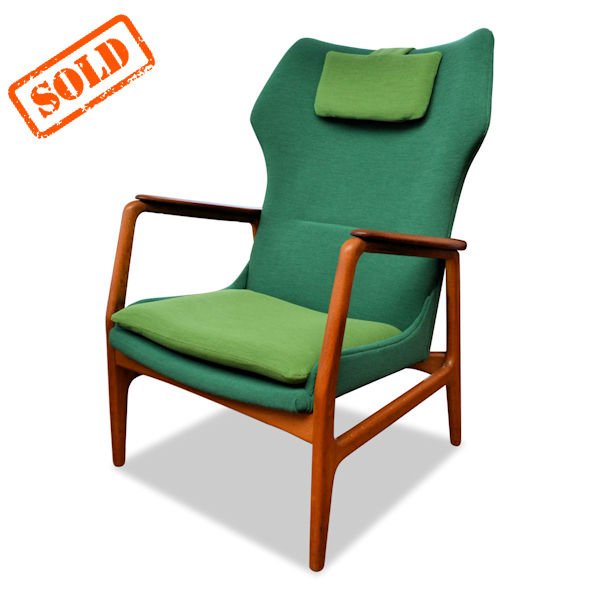 Vintage Aksel Bender Madsen Lounge Chair
Vintage teak lounge chair designed by Aksel Bender Madsen for maker Bovenkamp. We've replaced the foam and reupholstered the chair with high-quality woolen upholstery. For easy cleaning, the cushions are fitted with zippers. The Bovenkamp branding is present under the seat.
A comfortable, timeless midcentury design that will blend into both your vintage or modern interior.
Designer: Aksel Bender Madsen
Manufacturer: Bovenkamp
Materials: Teak
Design period: 1950s/1960's
Dimensions: 66 cm length/ 85 cm height/ 39 cm seat height/ 66 cm depth
Condition: The chair is in very good vintage condition. Only some minor signs of age and use. New foam and upholstery. Bovenkamp branding present.
Article number: 1028