Ole Wanscher
Denmark, 1903 – 1985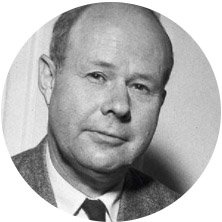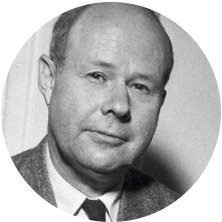 Ole Wanscher, architect, professor of architecture and furniture designer was one of the most important designers in the Danish Modern period. His furniture designs are now considered modern classics – refined and functional with a beautiful attention to detail.
Wanscher studied at the Royal Danish Academy of Fine Arts in Copenhagen where he came into contact with designer and professor Kaare Klint. After graduating in 1924, he worked for Klint for 3 years before starting his own studio and specializing in office furniture.
In the 1930s and 1940s Wanscher collaborated with A. J. Iversen and produced dozens of designs now seen as modern classics. One of Wanscher's most famous designs is the Teak Rocking Chair designed for France & Son in 1951. The design features clear, organic shapes and excellent comfort.
The Danish newspaper Politiken wrote about the excellent quality and the spirit of Ole Wanscher's products in 1958: "Possessing a Wanscher chair is an adventure every day, and it will last for hundreds of years, as this is how long his furniture will last ".