Børge Mogensen
Denmark, 1914 – 1972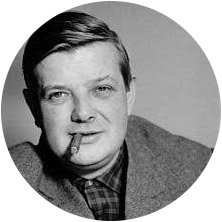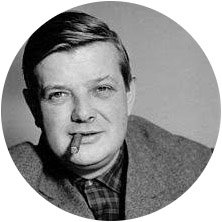 Børge Mogensen was both a skilled furniture maker, architect and designer. Combined with his exceptional talent for simple and functional design, he grew into a decisive figure in Danish Modern Design. He studied furniture design at the Royal Danish Academy of Fine Arts in Copenhagen and then at the Furniture School of the Royal Academy of Fine Arts until graduation in 1941.
Mogensen was an active and influential designer. He worked in the studios of Mogens Koch and Kaare Klint, as assistant at the Royal Academy, designer of the Designmuseum Danmark and as head of the design studio of the furniture factory FDB.
Influenced by Klint, Mogensen developed a deep passion for producing classical, simple and highly functional furniture. The inspiration for his furniture is based on, among other things, the English Windsor chairs and the Spanish chairs with armrests.
His "Spanish Chair" was praised for elegance, simplicity and use of materials. The chair is its masterful vision and traditional type of chair that is often found in areas influenced by ancient Islamic culture – from Andalusia to northern India. Mogensen has modernized the shape, but the important features are retained the wide armrests that give the chair character and keep it practical.